For as long as I can remember I have loved dressmaking, my earliest sewing memory is of me sitting on the doorstep trying to make clothes for Barbie. When I was 11 years old I started using patterns, making seersucker pyjamas for myself. One of the reasons I dont dressmake as much I did is the lack of recourses, we used to have 4-5 dress shops near us, now we have only 1. Yes we now have the web, but it just not the same as walking into a shop, drooling, touching, deciding, then walking out of the shop with your treasured purchase.
I have been receiving a subscription to a Sew Direct magazine, which I have really enjoyed reading, purchased some patterns and took the plunge and ordered some fabric (yes the sewing machine has returned) and Im geared to go.
Here is the pattern that I chose to sew
<><>

>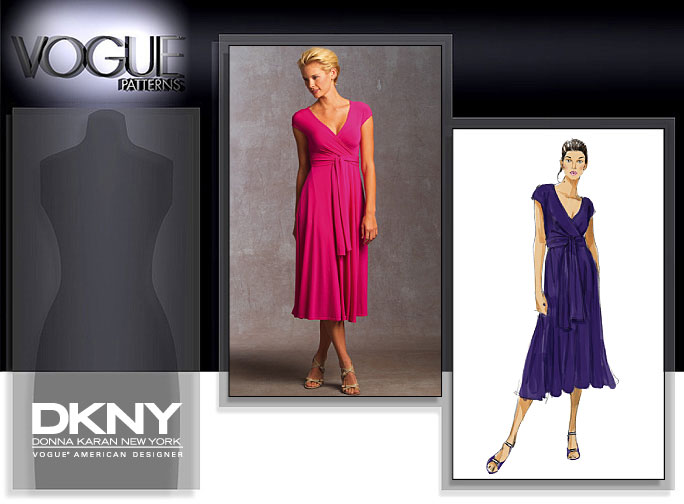 Vogue 1027 a Donna Karan pattern.
Whereever I stood Milly followed

<><>>

Dont be decieved by the sun, It was freezing cold

My fabric arrived. A little on the bright size and not as thick as I thought. One of the drawbacks of buying on the web.
No zips or buttons, an elasticated waist, and circular skirt with a wrapover top.
It made up easy, though I absolutely hate working with knits (my friend says Im a control freak), and this was so bouncy and thin. For a full review visit the link on the right. The dress is bright and Im not sure if I have the confidence to wear it. I enjoyed making it, and if it wasnt so bright I would probably wear it often, I need to think of a colour to go with it that tones it down but not kill it. It felt good to finish something and have that Ta! Da! moment.
Im already cutting out the next project.
Hope you are enjoying your weekend whatever your craft.