Okay, so as I said, I am back and refreshed and rearing to go. Ive joined a sew along on pattern review.com creating a mini wardrobe.
Fi
rstly I do not have a great deal of patterns, I look
to purchase one,
then think, " well that's like what I have but its different here", so I end up using an existing pattern and tweaking it. So I am using up what is in my stash and trying to put them to what I already have in patterns. So Here goes......
Top to Bottom
grey silk
purple/white polka dot
shocking pink stretch
baby
corduroy
grey hairy fabric
grey stretch twill
This is a dress I had given that I intend to re-use. Who can resist silk. Id like to make a camisole top maybe Vogue 1042.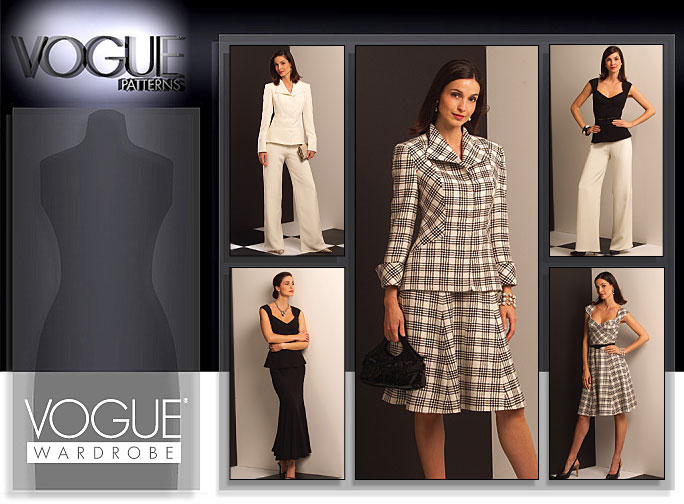 Thats if I can master the bust adjustment on it. I have tried 2 muslins, and still not happy with the look. Of course this will depend on if there is enough fabric, so nothing concrete there.
This is a remnant from a dress I made for my daughter there is about 1.25 metres, its so vibrant I love it. I am hoping to make a top similar to New Look 6808 with cap sleeves, and hopefully a bow if there is enough of it.
Shocking pink stretch baby corduroy
Ive already cut this out and I will be making a straight skirt, below the knee, with a concealed zip. (self drafte
d) to go with the polka dot top
Soft grey hairy knit
Ok Ive had this material a few years and Ive still not used it. Do you ever have a piece of material so long that you wonder why you bought it to begin with. Well this is how I feel about this.
I have

Vogue 8770

which I haven't used yet,
but I am not sure whether it would work and I should maybe buy McCalls 5241
1
or a similar style jacket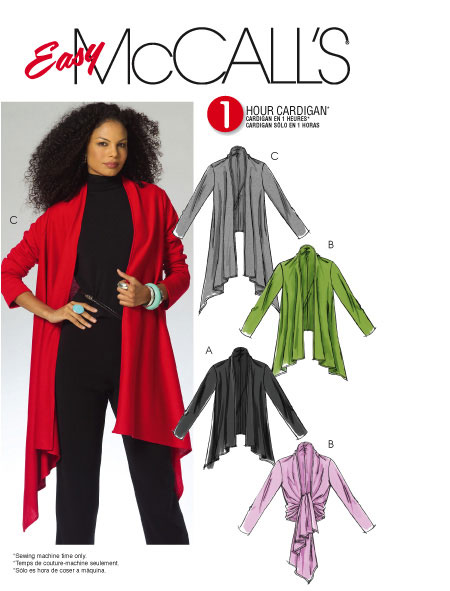 Grey stretch twill
I have enough to make a dress, but I think it would feel too work-wear for me. I intend to make some trousers (pants) to go with the hairy grey material above, and the silk top. I will most
likely use
Vogue 1042
as mentioned above.


Hope that all makes sense. Now that was the easy
part. Id better get
cracking.


Two posts in one day, I am on form,

I shall have to go on holiday more often.